BrainTrain provides training courses in soft skills and personal coaching aimed at improving your relationship with yourself and others. We do this in a number of areas: from assertiveness and emotional intelligence to connecting communication. All our training courses are available for groups, but you can also opt for an individual programme via our personal coaching.
Our philosophy
Respect for everybody's life story: we take into account that there are different individuals within a group. After all, everybody is unique: in their fears, but also their beliefs, values and life story.
Cognitive psychology: a fundamental behavioural change is only possible when it is aligned with your beliefs. That is why we reveal the underlying causes of certain barriers and give you the necessary tools to overcome them. Only by getting to the deeper levels of values can the acquired process be successful.
Tailor-made courses: at BrainTrain, we don't deliver one-size-fits-all courses, but rather tailor-made sessions. To help us do this, an introductory meeting is a must. During an intake interview, we examine how to best tailor the training course to the needs and requirements of your company, clients, customers, colleagues etc, both in terms of content and approach. The result? A training course that closely fits in with your reality.
We provide training courses and coaching in the broad sense of the term. We always work in a way that is …
brain-based: we take the learning requirements of the brain into account. This enables us to adopt different learning styles and working methods, and we resolutely opt for interaction.
cost-efficient: we always organise our courses as efficiently as possible. This includes the occasional bit of homework for you, such as answering a few questions in preparation for a session. To optimise the learning outcome, an additional mix of online and offline courses is often recommended. We will help you navigate this.
long-term: although a one-off session can already have a positive impact, a full training programme offers the best chance of success. A follow-up session after the actual workshop and various learning stimuli in between really help you get the most out of a course.
Bart Provost
Master Trainer – Coach
Barts passie is het begeleiden van mensen naar een meer bewuste en effectieve manier van functioneren. Qua leiderschap, onderhandelen en conflicthantering en uiteraard ook op vlak van communicatie. Want met communicatie begint elk verhaal.
Maya Baaij
Trainer - Coach
Sleutelwoorden voor Maya zijn verbinding, bewustzijn en groei, in zowel theorie als praktijk. Zij traint, coacht en faciliteert in vertrouwen en gezamenlijkheid groepen en individuen, om met expertise en observaties "onder de oppervlakte" de (leer)doelen te bereiken.
Geert Borms
Trainer - Coach
Gefascineerd en begeesterd door elke stap in het groeien, ga ik graag samen met mensen op weg. In het proces van kiezen waarheen, begrijpen waarom, weten wat, bepalen hoe, experimenteren met én ontdekken, ben ik graag je sparringpartner.
Myriam Coperloos
Trainer - Coach
Myriam is genereus en open voor ideeën. Ze improviseert in wisselende omstandigheden en neemt je mee op ontdekking naar anders, beter, meer of minder,.. Dat maakt ze ook concreet. Veel is mogelijk als mensen wakker worden in hun relaties met anderen. Doen is haar motto.
Lisbeth Peeters
Trainer - Coach
Voor Lisbeth begint het allemaal bij bewustwording. Waar zij goed in is, is het ontwikkelen, stimuleren en vergroten van bewustwording. Haar kracht ligt erin om dit op een inside-out manier te doen.
Yasmina Fadli
Trainer - Coach
Yasmina's missie is om levens op een positieve manier te beïnvloeden en het creëren van schitterende toekomsten te vergemakkelijken door de juiste begeleiding aan te bieden. Ze gelooft heel erg dat er een ongelooflijk potentieel schuilt in ieder van ons, ongeacht de levenssituatie of de achtergrond die we hebben. Als meester in out-of-the-box denken laat ze zien hoe jij jouw box kan stretchen, zodat er meer in kan. Meer mogelijkheden, meer kansen, meer opportuniteiten, meer fun.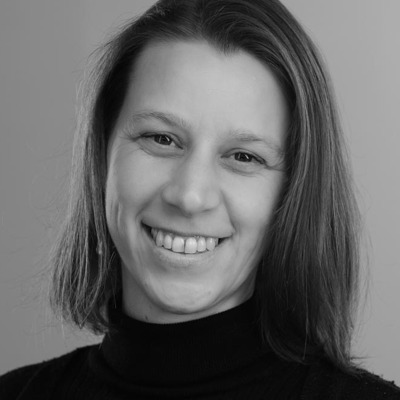 Evelyn Elaut
Backoffice-wizard
Administratieve duizendpoot met hands-on mentaliteit en een gezonde dosis ondernemingsgerichte creativiteit. Als ze niet zomaar klaarliggen, gaat ze met u mee op zoek naar de antwoorden op al uw vragen. Aarzel dus niet om even contact te nemen bij opmerkingen, twijfels of complimenten. Tot uw dienst.
Frits Wilmsen
Master Trainer – Coach
Dedicated bezig zijn met leren, ontwikkelen en creativiteit, samen met anderen, beantwoordt aan een diep verlangen van mij. Het mooie aan leiderschapsontwikkeling is, dat het zoveel mogelijkheden biedt om ambities waar te maken. En daar is het mij om te doen; gelukkige mensen, succesvollere bedrijven en een gezondere wereld.
Kristel Heyndrickx
Trainer - Coach
Mijn ogen gaan stralen als ik mensen terug in aanraking kan brengen met hun eigen krachtbron, hun innerlijk weten, om zo te worden wie je in wezen bent. In organisaties kan leiderschap de essentiële sleutel vormen die transformatie op gang brengt. In mijn ogen gaat leiderschap om verbinding, het verbinden met je mensen vanuit je hart. Vertrekkend vanuit de verbinding met jezelf. Waarbij kwetsbaarheid, authenticiteit en menselijkheid de fundamentele bouwstenen zijn om een organisatie op te tillen.
Vanessa Van Parijs
Linda Mahrach
Contact
"Do you have a question about one of our courses? Want to know more about our approach? Interested in a tailor-made quote (without obligation)? Don't hesitate to contact us.