BrainTrain provides training courses in soft skills and personal coaching aimed at improving your relationship with yourself and others. We do this in a number of areas: from assertiveness and emotional intelligence to connecting communication. All our training courses are available for groups, but you can also opt for an individual programme via our personal coaching.
Our philosophy
Respect for everybody's life story: we take into account that there are different individuals within a group. After all, everybody is unique: in their fears, but also their beliefs, values and life story.
Cognitive psychology: a fundamental behavioural change is only possible when it is aligned with your beliefs. That is why we reveal the underlying causes of certain barriers and give you the necessary tools to overcome them. Only by getting to the deeper levels of values can the acquired process be successful.
Tailor-made courses: at BrainTrain, we don't deliver one-size-fits-all courses, but rather tailor-made sessions. To help us do this, an introductory meeting is a must. During an intake interview, we examine how to best tailor the training course to the needs and requirements of your company, clients, customers, colleagues etc, both in terms of content and approach. The result? A training course that closely fits in with your reality.
We provide training courses and coaching in the broad sense of the term. We always work in a way that is …
brain-based: we take the learning requirements of the brain into account. This enables us to adopt different learning styles and working methods, and we resolutely opt for interaction.
cost-efficient: we always organise our courses as efficiently as possible. This includes the occasional bit of homework for you, such as answering a few questions in preparation for a session. To optimise the learning outcome, an additional mix of online and offline courses is often recommended. We will help you navigate this.
long-term: although a one-off session can already have a positive impact, a full training programme offers the best chance of success. A follow-up session after the actual workshop and various learning stimuli in between really help you get the most out of a course.
Bart Provost
Master Trainer – Coach
Bart's passion is guiding people towards a more conscious and effective way of functioning. In terms of leadership, negotiation and conflict management and, of course, communication. Because every story starts with communication.
Ils Sanders
Together with you, Ils gets the learning goals in focus for your team within the organization. Her focus in facilitation is on defining common challenges, coming up with creative solutions and taking everyone's responsibility in execution.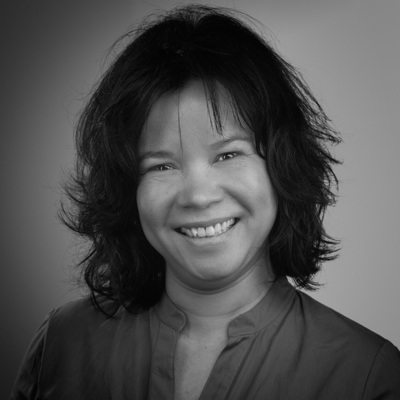 Maya Baaij
Trainer - Coach
Key words for Maya are connection, awareness and growth, in both theory and practice. She trains, coaches and facilitates groups and individuals in trust and togetherness, using expertise and observations "below the surface" to achieve (learning) goals.
Geert Borms
Trainer - Coach
Fascinated and inspired by every step in growing, I like to set out with people. In the process of choosing where to go, understanding why, knowing what, determining how, experimenting with and discovering, I like to be your sparring partner.
Myriam Coperloos
Trainer - Coach
Myriam is generous and open to ideas. She improvises in changing circumstances and takes you on a discovery of different, better, more or less,... She also makes this concrete. Much is possible when people wake up in their relationships with others. Doing is her motto.
Lisbeth Peeters
Trainer - Coach
For Lisbeth, it all starts with awareness. What she is good at is developing, stimulating and increasing awareness. Her strength lies in doing this in an inside-out way.
Yasmina Fadli
Trainer - Coach
Yasmina's mission is to impact lives in a positive way and facilitate the creation of brilliant futures by offering the right guidance. She very much believes that there is incredible potential in each of us, no matter what life situation or background we have. A master of out-of-the-box thinking, she shows you how you can stretch your box so that more can fit in. More possibilities, more chances, more opportunities, more fun.
Evelyn Elaut
Backoffice-wizard
Administrative jack-of-all-trades with hands-on mentality and a healthy dose of entrepreneurial creativity. If they are not readily available, she will go with you to find the answers to all your questions. So don't hesitate to get in touch if you have any comments, doubts or compliments. At your service.
Frits Wilmsen
Master Trainer – Coach
Dedicated learning, development and creativity, together with others, fulfils a deep desire of mine. The beauty of leadership development is that it offers so many opportunities to realise ambitions. And that is what I am all about; happier people, more successful companies and a healthier world.
Kristel Heyndrickx
Trainer - Coach
My eyes light up when I can put people back in touch with their own source of power, their inner knowing, to become who you essentially are. In organisations, leadership can be the essential key that triggers transformation. In my view, leadership is about connection, connecting with your people from your heart. Starting from the connection with yourself. In which vulnerability, authenticity and humanity are the fundamental building blocks to lift an organisation.
Vanessa Van Parijs
Linda Mahrach
Contact
"Do you have a question about one of our courses? Want to know more about our approach? Interested in a tailor-made quote (without obligation)? Don't hesitate to contact us.