Master Trainer – Coach
Bart Provost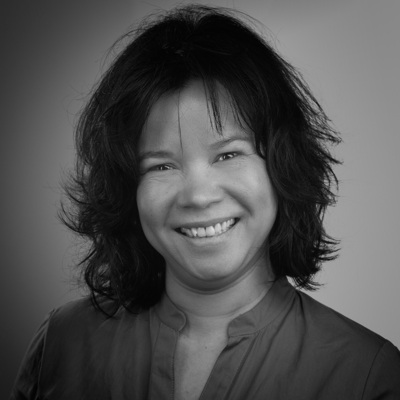 Trainer - Coach
Maya Baaij
Trainer - Coach
Geert Borms
Giving and receiving feedback
Feedback is a tricky subject. As the recipient, you may become defensive when an assessment affects you. And, if you often have to give feedback to others, it can sometimes be nerve-racking to see what the response will be. In our courses, you will learn to give and receive feedback constructively.
Giving feedback
Recognise these situations?
You find it hard to communicate a negative message: from a small mistake to underperformance to a dismissal.
You are afraid to get to the point in an appraisal.
Employees to whom you give feedback think you are (too much of) a cold fish.
You don't know quite what to do when someone evades or refutes your negative feedback.
You hardly ever give feedback for fear of an emotional reaction.
You would like to give your colleagues feedback but it is not a common practice in your team.
Then you probably want to achieve this
You know how to communicate a negative or difficult message well without feeling uneasy. This helps your team members and employees to interpret the conversation correctly. If they come up with excuses or change the subject, you immediately steer the conversation back to the matter at hand. Afterwards, your feedback generates the desired result and the relationship has not been damaged.
In this course you will learn …
methods and techniques to give feedback in a structured way
how to give feedback in a respectful, kind way
use the appropriate framework for a feedback conversation
what things to definitely include in your feedback
how to protect the relationship, even when giving negative feedback
Receiving feedback
Recognise these situations?
Feedback sometimes comes unexpectedly and often hits you quite hard.
You don't always feel understood: when you share your vision and facts, nobody listens to you.
Occasionally, you interpret feedback as personal criticism.
You sometimes find feedback unjustified.
Then you probably want to achieve this
You understand what the feedback is based on and are able to separate useful information from the rest. What's more, you are able to quickly check to what extent the feedback is justified and continue to feel confident and strong. Finally, you make sure that the person giving the feedback also listens to you enough.
In this training you will learn …
why feedback can sometimes hit you hard
to understand the framework in which feedback is given and its impact
how to keep the conversation going despite emotions rising
to 'extract' added value for yourself out of the feedback
the best approach to make your conversation partner listen to you
Interested?
You can take this course as a company, department, team or even as an individual. Through an intake interview, we will look at how we can gear the course to your needs and requirements optimally, both with regard to content and approach. The result? A course that fits in with your reality. Contact us without obligation for a customised proposal.